Low Spread No Commission Forex Broker: FXchoice Vs OctaFX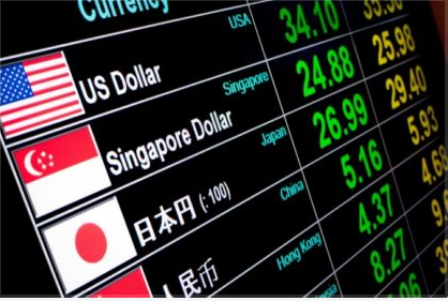 One of the best ways to trade Forex profitably is to use a Forex broker who doesn't cheat you. There are literally hundreds of brokers who cheat in the market. But just a few of them truly qualify to be called tightest spread Forex brokers.
In my 8+ years of trading, I have learned many lessons on how to trade Forex profitably, pick the right products and become a successful trader.
Somewhere along the way, I decided to start this blog to educate struggling traders through product reviews and life-changing lessons, ultimately making life easier for my students here.
One of the things I have learned is that even if you have the correct Forex trading strategy or are using the best automated Forex robot which I have recommended to new traders who are not willing to learn the best way to trade Forex profitably, the broker you use will still determine your success.
---
Just in case you want to skip the rest of this post and sign up with a low spread no commission Forex broker, you can do so with either MyFXchoice or OctaFX brokers.
I feel that the two brokers are currently the best 'tightest spread Forex brokers' in the market since I have used MyFxchoice for 2 years and OctaFX for 3 years now.
One of the things I have noticed with these brokers is that they have the tightest spreads for anyone looking to scalp or swing trade.
They don't add unnecessary spreads to your trades. On the same note, they don't charge commissions which can quickly add up and make trading quite expensive.
I have traded with both Forex brokers and tested their ECN trading conditions for various pairs.
So far, am pleased with the speed with which orders are executed and closed once my take profit is reached. I enjoy the experience to the last bit, except when a trade ends up in a loss.
It is like this…… the moment you hit the "buy" or "sell" buttons, it snaps almost instantly, and thus your orders are filled at a price that is as close as possible to the one you intended to enter the market at.
Myfxchoice (also fxchoice) is a typical MT4 broker while OctaFX uses MT4 and cTrader platforms respectively.
You can read this review of MyFXchoice broker where you will see that I have done my best to describe what they've been offering lovers of Forex retail trading.
As for Octafx, I have tested their MT4 and cTrader accounts respectively, both as a hands-on trader and a robot trader.
Unfortunately, I don't know of any good Forex trading EA that can be used with cTrader platform.
Even if you used my favorite Forex trading tools here, it would restrict you to their MT4 platform.
On the same note, if you love the look, feel and experience of Octafx's cTrader platform and would like to use it for your trading, I urge you to take my Forex lessons first before you can think of funding your account.
Why you need Tightest Spread Forex Broker for your trading
Most Forex brokers who cheat typically classify their traders into 2 groups.
These are Group A and Group B traders.
A Group traders are the losers. B Group traders, on the other hand, are traders who have figured out the best way to trade Forex profitably either through a strategy or a robot.
B group traders typically make profits consistently, and have been doing so for the last 3 months of trading with a particular broker.
Obviously this information is important because it helps the cheating broker figure out their potential of making profits off their market making activities.
Yes, these are not true ECN Forex brokers (even though they typically shout on the rooftop that they are ECN or STP brokers).
New accounts will always be lumped with losing accounts.
Why? Because this shady broker thinks that you will automatically lose money.
Statistics have proved that most retail Forex traders lose money. And that's your broker's bread and butter (if he is shady).
Why do these cheaters stink?
Well, a market maker just takes the other side of your trade each time you enter the market.
If you are a hands-on trader, you will notice how wide the spreads are. You will notice delays in order execution when you click the buy or sell market buttons.
When confronted, they will insist that they are a low spread no commission Forex broker.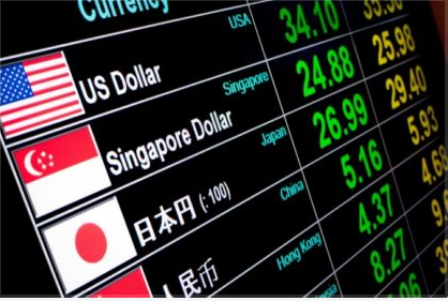 I have never heard of any of these brokers confessing that they are market makers.
This is what typically happens:
Let's assume for a moment that you wanted to sell 1 standard lot of EURUSD pair.
For that transaction to happen, someone on the other side must buy the 1 standard lot of EURUSD which you're selling.
Now, in the case of true ECN brokers like Myfxchoice and Octa FX, this order would be matched with someone on the other end who wants to sell.
It happens electronically and almost instantly, unlike market makers who delay this order execution to give you the worst price possible.
Now, in the case of a market maker, the broker is typically holding the other end of the tail.
If you win, they lose. If you lose, they win. And for them to make money and stay in business, they must do all it takes to make you lose.
Some of those tactics include delaying order executions.
Others even go to the extent of not closing your trades once your take profit price has been reached (in the worst case scenario).
fxchoice Vs Octa FX: which broker should you pick now?
I think this is a tough decision to make given that each one of these broker have a distinctive feature that makes them the best in a particular area.
What I would say is that both of these brokers have mastered their game very well.
In addition to that, they've learned what it takes to acquire and retain their customers for the long term.
Of course I have also checked other user reviews and testimonials to see whether folks are confessing the same message as me.
And now you guessed it right. Any broker who has an average of 4 stars and above is a good Forex broker.
One thing am sure of is that a broker can't get that rating if they are not low spread no commission Forex broker in reality.
My best advice for you
I just forgot this one thing: now that you're planning to fund your account with either Fxchoice or Octafx, I urge you to read this post. It will give you some much needed insights when it comes to how much you can deposit in a Forex account and trade successfully.
Am also believing that before you can start trading, you should first decide whether you want to use a robot or learn how to trade.
It's a choice that you will have to make for yourself.
If you decide to use robots, well and good. I have Forex EAs that I have used for the longest time in my life. Get them here.
On the other hand, if you decide that trading on your own is the real deal, then quality Forex trading education is what you need.
Once you have done or decided on the aforementioned things, you can go ahead and use the tightest spread Forex brokers which I just mentioned above.
Nota bene: You can contact me here if you have any questions. Also, feel free to drop your comments below.
Thanks for reading and enlightening yourself on this matter.